Microsoft Office 2019 was announced and released on September 24, 2018 and it's now available for Mac and Windows 10 users to purchase in all regions. Microsoft Office 2019 brings a number of small tweaks and additions so we thought we'd highlight all of the most exciting changes in this article.
What is Microsoft Office 2019?
Microsoft Office 2019 is the latest standalone version of Microsoft's Office software. Like previous versions, Microsoft Office 2019 includes Word, Excel, PowerPoint, Outlook, Access 2019, Publisher 2019, and Visio 2019.
Whilst Microsoft has shifted its efforts to its subscription based cloud service, Office 365, Office 2019 allows users to pay a one-time fee to get access to Microsoft services forever. Office 2019 is also useful for those that prefer to save and access their files offline without cloud backups.
The Top New Changes to Microsoft Office 2019
For a quick summary, here is a look at the top new changes that have come to Office 2019. Keep in mind that all of these changes will also be made available for Office 365. If you already have an active 365 subscription, you'll be able to take advantage of these changes immediately.
Scalable Vector Graphics for Word, Excel, PowerPoint
Microsoft Translator in Word, Excel, PowerPoint
Create Math Equations with LaTeX equation in Word
Create smoother animations and movements with Morph in PowerPoint
New navigation feature called Zoom for PowerPoint
Use Surface Pen to navigate slides in PowerPoint
Exciting new functions in Excel
More powerful Inking functionality for all of Office 2019
I will go into more detail about each these changes to Microsoft Office 2019 below.
Scalable Vector Graphics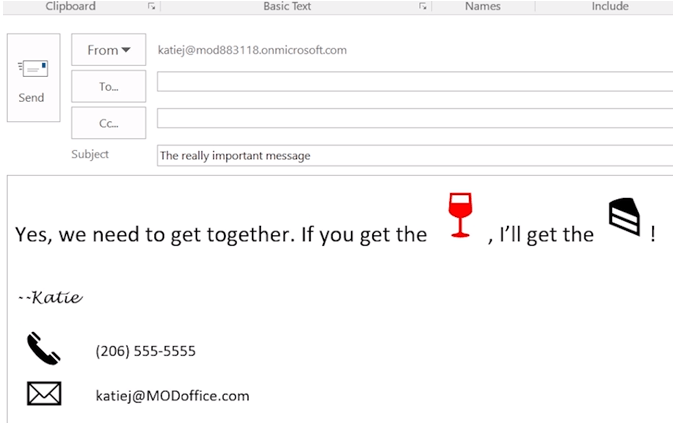 In Office 2019, you can now add Scalable Vector Graphics (SVG) into Excel, Word, and PowerPoint documents. This type of graphic can be easily rotated, moved, colored, and resized without any degradation to the quality of the image. You can also find a number of icons in the Insert tab.
There will be a new Icon button here that can be used to access a variety of popularly used SVG icons. These icons may serve as an easy way to fancy up your emails or presentations, or just as a way to add some life to an otherwise dull document.
Microsoft Translator Built-in Support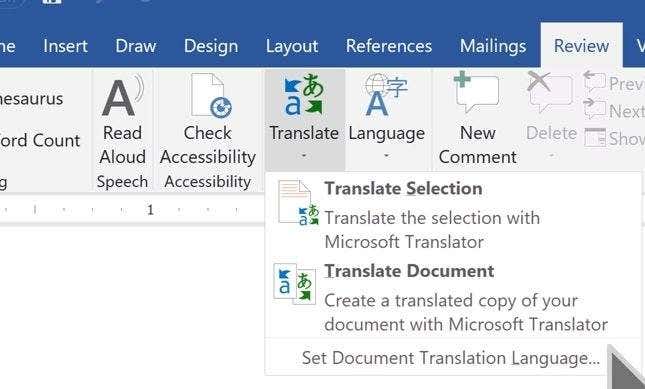 Microsoft Translator is a new feature added to Word, Excel and PowerPoint. To access it, open the Review tab in your document and then click the new Translate and Language buttons. From here, you'll have the opportunity to translate the entire document or translate a selected portion of text.
Microsoft Translator has been around for some time, but seeing it integrated into Office is excellent. Translation services like Microsoft Translator aren't perfect, but over time they are becoming more accurate.
LaTeX Equations in Word

With LaTeX equations in Word, you can now type math using the LaTeX syntax. Full details on how to use this new system in Microsoft Word has been explained by Microsoft here.
You'll find the LaTeX option under the Design tab. Alternatively, you can press 'Alt' + '=' on your keyboard.
Morph in PowerPoint Adds Better Animation and Motion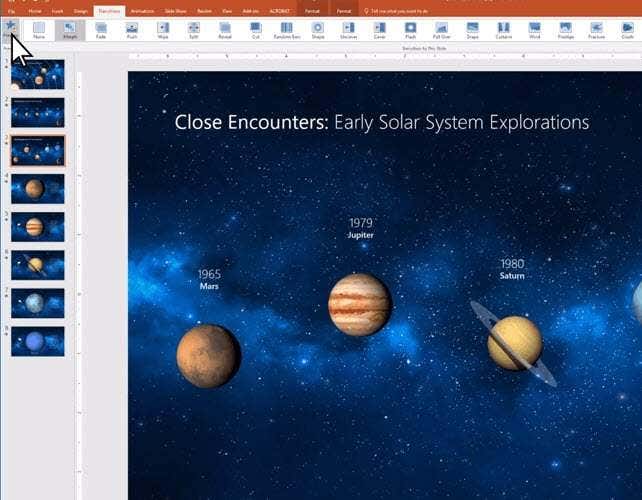 A new transition called Morph has been added to PowerPoint. This powerful transition will allow you to add smooth movement between one slide to the next in a presentation. It's essentially a straightforward way to get any animation created within seconds. PowerPoint will do the heavy lifting for you.
To use Morph, you must first duplicate a slide, then move, resize, or edit the objects on the duplicated slide, and then click Transitions and morph. Doing this will automatically create a smooth animation from the original slide to the duplicated one.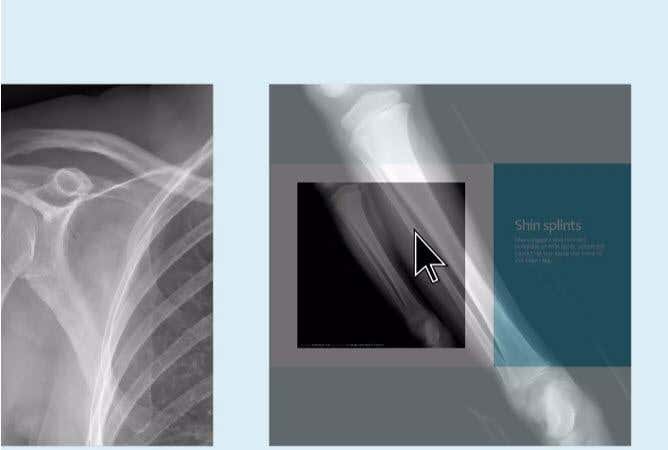 Zoom adds a new dynamic navigation option for presenting your PowerPoint slides. With Zoom, you will have thumbnails for all of your slides on one single page. You can then click each slide individually and a small transition animation will take you into that slide.
Zoom proves to be a fun, engaging way to bounce between slides during a presentation and it allows for a more free-flowing approach to a presentation as opposed to the typical slide-by-slide default.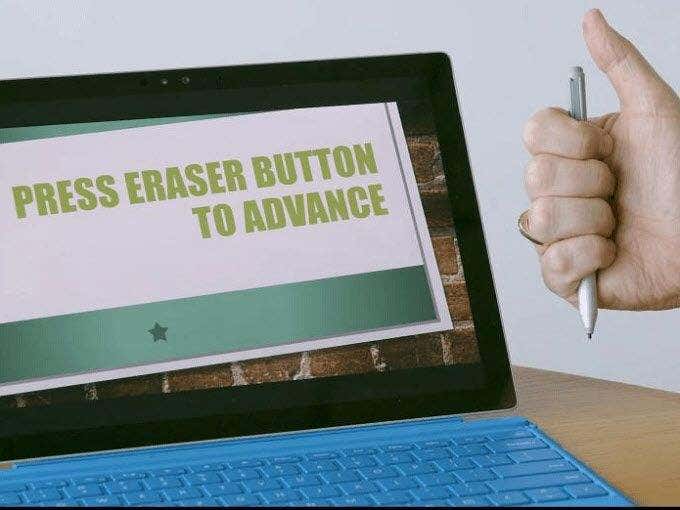 Thanks to changes made in the Windows 10 Fall Creators Update, it's now possible to use your Surface Pen or a similar competing product to advance through your slides in a PowerPoint presentation. Your digital pen can wirelessly move through slides at a distance of up to 30 feet.
You just need to press the eraser button to advance a slide, and press and hold the eraser to go back one slide. It's a small feature in reality, but it will make a world of difference for those that regularly present PowerPoint presentations to a real audience.
Exciting new functions in Excel
6 new functions have been added to Excel; CONCAT, IFS, MAXIFS, MINIFS, SWITCH, and TEXTJOIN.
Starting from the top, CONCAT is similar to CONCATENATE, but it now supports range references, not just individual cell references.
MAXIFS can be used to return the largest number in a range – you can also set the returned result to only be a number that meets certain criteria. MINIFS is the same, but it will return the smallest number.
SWITCH can be used to evaluate one value against a list of values, and it will return the result corresponding to the first matching value. If there is no match, you can set an optional default value.
Finally, TEXTJOIN is a unique function that can combine text from multiple ranges – you can choose how each text is separated, for example, by a comma, a full stop, or any other delimiter.
More powerful Inking functionality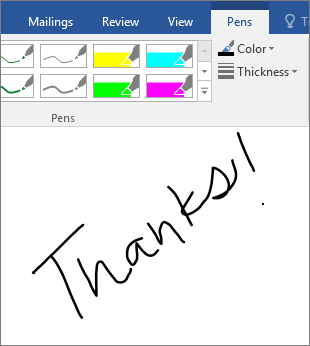 If you have a touch enabled device, you'll be happy to hear about the new inking features added to Microsoft Office 2019. Under Ink Tools > Pens, you can select settings such as the ink color and stroke width.
You can highlight text, or delete whole written words or areas of text with the Ink Tools > Eraser option in the Pens tab. All of these tools are also now available automatically on Office 365 for web, iOS, Android, and Windows Mobile.
Summary
Thanks for reading through our overview on what's new in Microsoft Office 2019. Which of these new features take your interest? If you have any questions about these new additions or about Office 2019 in general, leave a comment and I'll be happy to answer. Enjoy!