Microsoft 365 (previously Office 365) is a subscription to Office apps like Word, Excel, Outlook, and Powerpoint, plus 1TB of OneDrive cloud storage. If you don't use it anymore, here's how to cancel your Microsoft 365 subscription.
Cancel a Personal or Family Microsoft 365 Subscription
The simplest way to cancel your Microsoft 365 subscription is by going to the company's website. The site is somewhat easier to navigate on a Windows or Mac computer, but you can also access it on iPhone or Android. 
When you're ready to cancel, go to Microsoft's subscriptions page and sign in with your Microsoft account.
You'll see a Manage subscription section that lists the details of your Microsoft subscription—when your plan expires, the next billing date, the payment method, and the total price for your annual or monthly subscription.
Select Cancel subscription and follow the steps on-screen to confirm cancellation.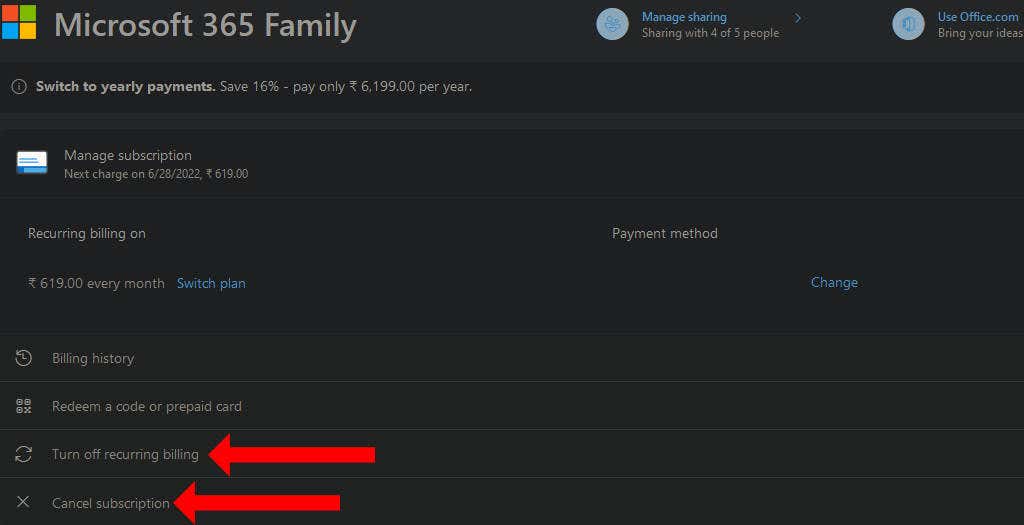 Alternatively, you can select Turn off recurring billing to disable auto-renew. If you do this, Microsoft won't charge you when your monthly or annual subscription lapses. 
If you don't see a cancellation option, check for a button labeled "Turn on recurring billing." If you see that button, your subscription will not auto-renew.
Cancel Microsoft 365 for Business
The cancellation process is different for those with a business subscription to Microsoft 365. Before you unsubscribe, you may have to take extra steps like reducing the number of licenses in your organization. 
You should start this process a few days before the renewal date to avoid a situation where you have to pay the subscription fee again. You should also check if your Microsoft account has global admin or billing admin privileges because other account types will not be able to cancel the paid subscription.
First, you should check if you have a billing profile in your Microsoft account. In the Microsoft 365 admin center, go to Billing > Billing & payments. On the next page, click the Billing profiles tab to see if you have a billing profile.
If you do, go to the Billing > Your products page in the Microsoft admin center. Select the subscription you don't want anymore.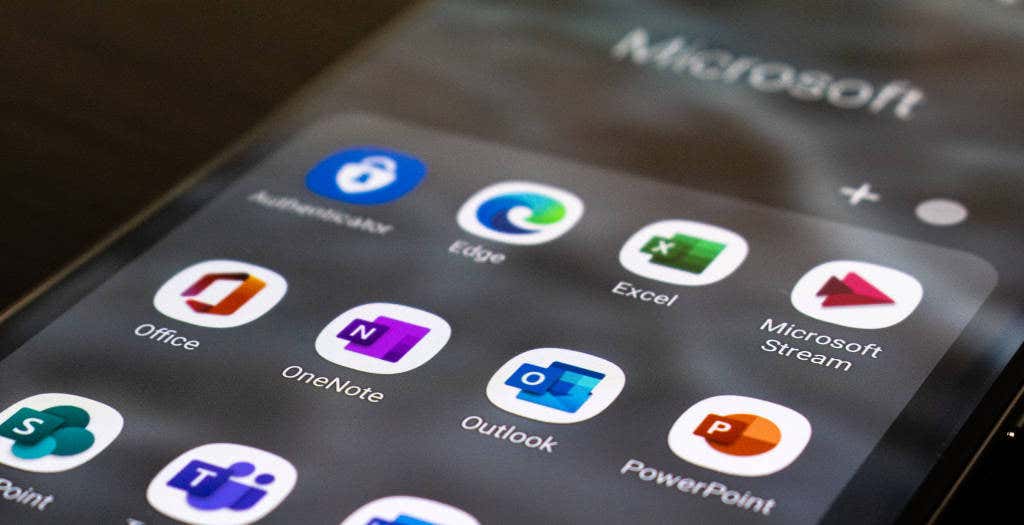 On the subscription details page, click Edit recurring billing under Subscription and payment settings. Now you can select Turn off to stop recurring billing. While you're at it, you should ask everyone in your organization to save their data before the renewal date.
Alternatively, you can go to the Billing > Your products page and find the subscription you want to cancel. Click the three-dots button next to this and select Cancel subscription. You can now provide a reason for cancellation and click Save to finish the process.
If you don't have a billing profile, you can follow the cancellation steps outlined above if your organization uses 25 or fewer licenses. If it uses more than 25 licenses, you should go to the admin center and reduce them to 25 or fewer. You can then follow the same steps to cancel your paid subscription.
What Happens After Canceling a Microsoft 365 for Business Subscription
After canceling Microsoft 365 for business, your account enters a disabled state. Admin accounts can access and backup your organization's data for up to 90 days after a canceled subscription. 
Users will not be able to access OneDrive for business. Office apps such as Word, Excel, OneNote, and others will move into a reduced functionality mode. Users will also start seeing unlicensed product notifications, which appear when Microsoft Office activation fails.
Microsoft will delete all the data in your Microsoft 365 account between 90 and 180 days after cancellation. 
Microsoft 365 Alternatives
If you find Microsoft 365 too expensive, you should first see if you can get it for free. You could also consider these free alternatives to Microsoft Office.
For those who want to shift to a free and open-source alternative, here's our comparison between LibreOffice and Microsoft Office. It'll help you decide if LibreOffice is right for you. You can also consider transferring your Office license from one computer to another if you use the variant of Office that requires a product key.