Microsoft Word is a useful application for more than just document creation. You can generate labels, make greeting cards, create a booklet, and set up fillable forms, so why not create a calendar?
The nice thing about making a calendar in Word is that you have flexible options. Would you prefer portrait or landscape? Do you want a year, month, or week? Would an interactive calendar be handy?
We'll show you not only how to make a calendar in Word but give you several options to use the exact type of calendar you need. 
Use a Calendar Template in Word
You could create a calendar from scratch by inserting a table, formatting it as a calendar, and adding the dates and months, but there's no need. Microsoft Office offers several templates that you can use for your calendar. These allow you to make your own calendar in the Word desktop app or on the web and enjoy an interactive calendar if that's what you seek.
We'll explain how to find a calendar template directly in Word, but also include the web links if you prefer to make your calendar online or download it from the web.
Search for a Calendar Template in Word
You can look at the calendar templates in Word on Windows, Mac, and the web. The process varies slightly. 
Templates in Word on Windows
Open Microsoft Word on Windows and choose Home on the left. If you already have a Word document open, select File and then Home.
Select More templates on the right side.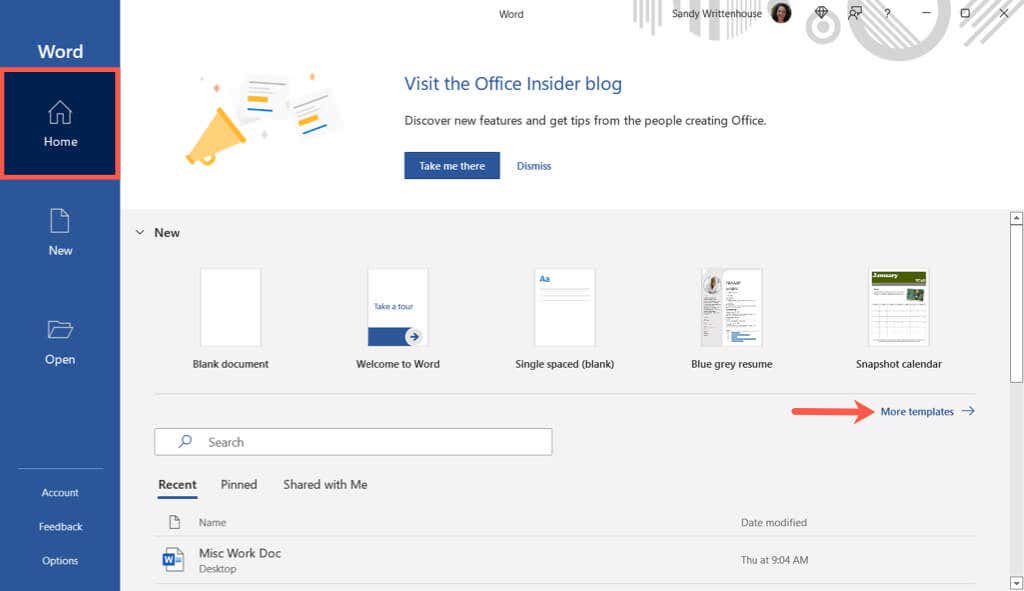 Type "calendar" in the Search bar near the top and press your Enter key.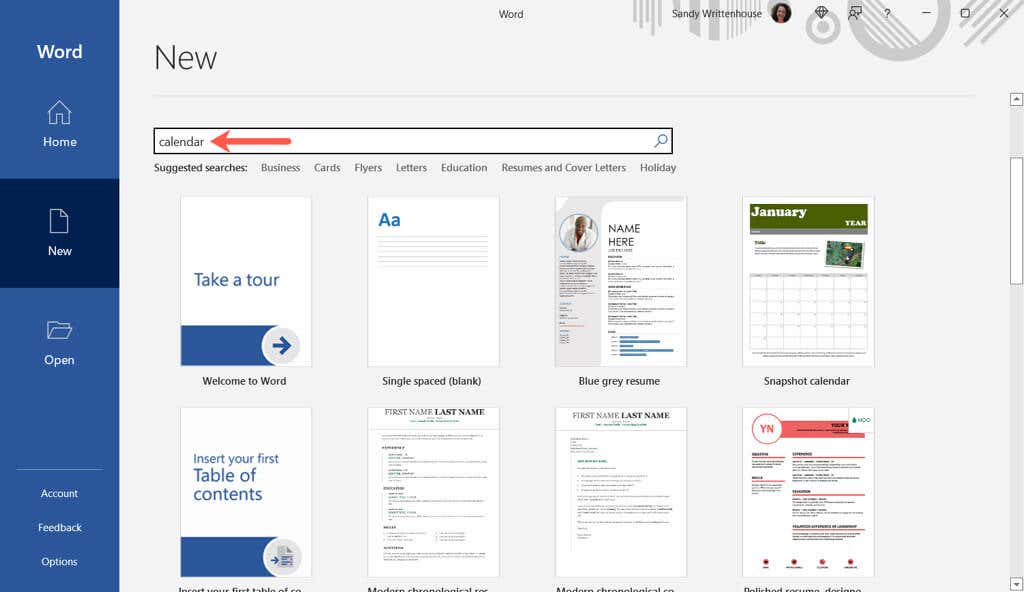 Select a template to view more details about it. You can then use the arrows on the right and left sides to browse through each option individually.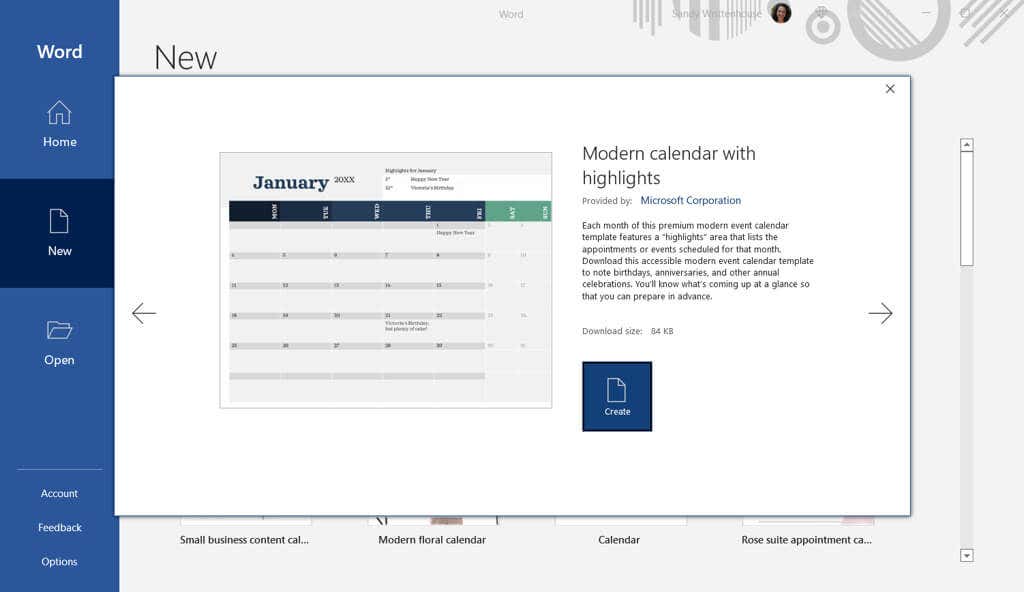 When you spot a template you want, choose Create, and your template is ready to use.
Note that if you select an interactive calendar, it likely uses macros, which you'll need to enable at the top of the page to use the template.

Templates in Word on Mac
Open Microsoft Word on your Mac and select File > New From Template in the menu bar.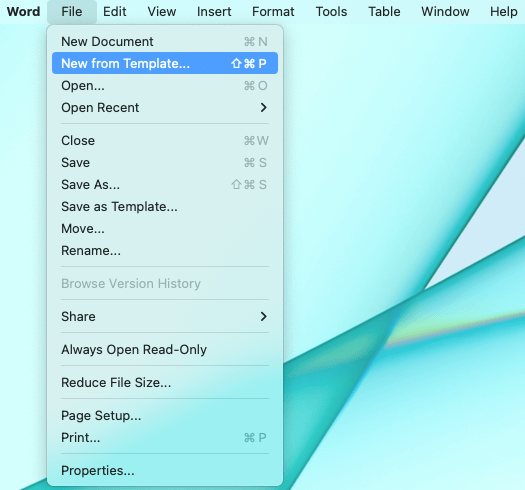 Type "calendar" in the Search box on the top right.
Confirm that the Templates tab is selected at the top, and then browse the options.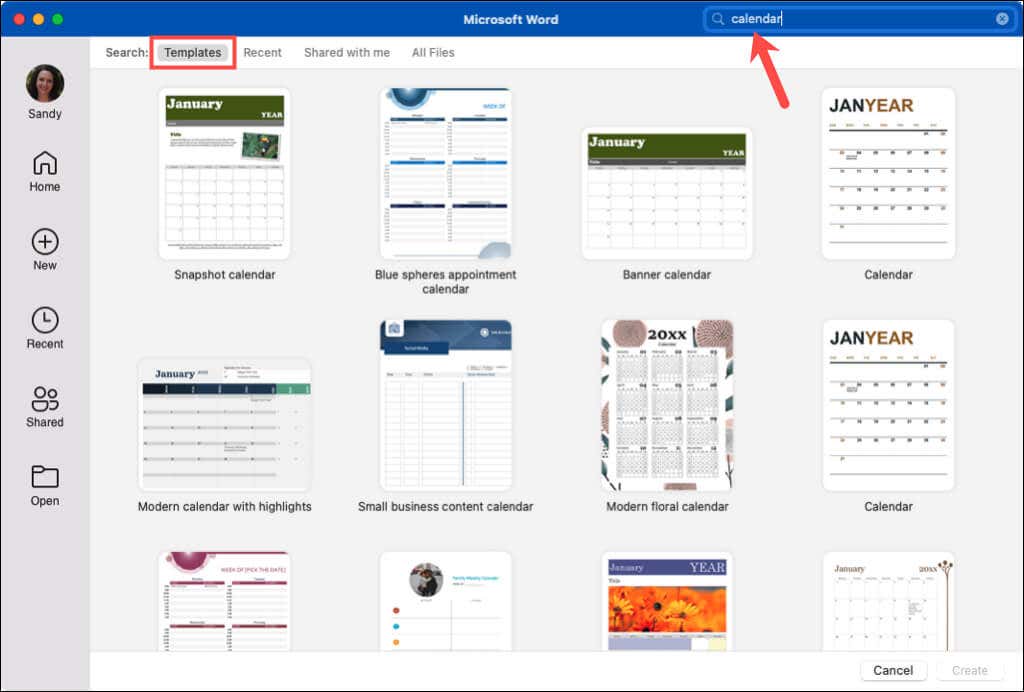 Select the one you want, hit Create, and you're on your way!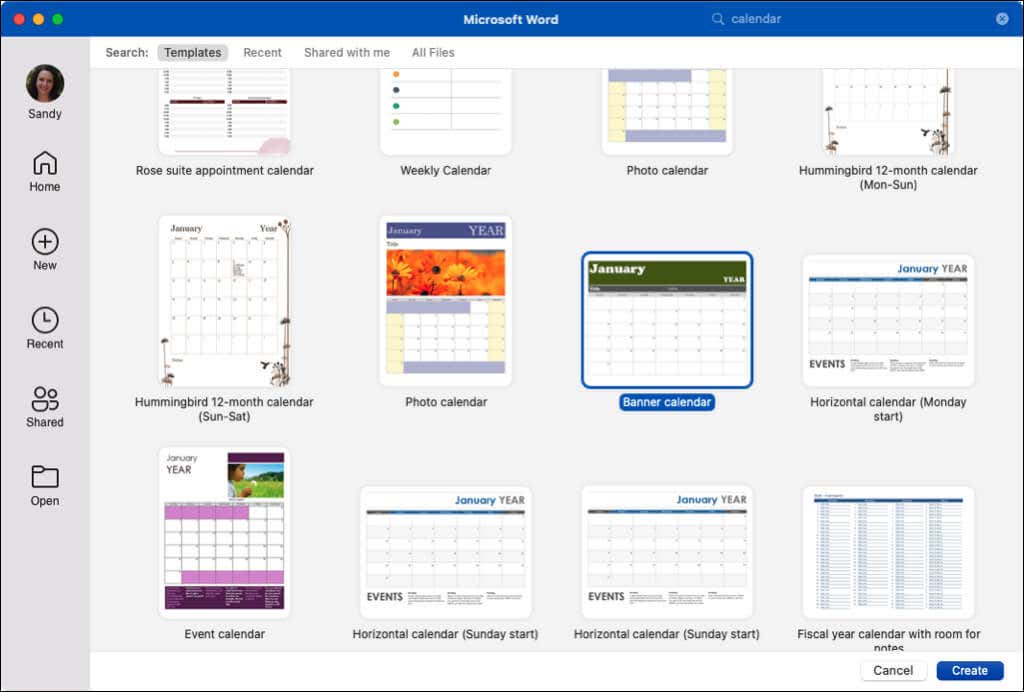 Like on Windows, if you select an interactive calendar that uses macros, you'll need to enable these in the dialog box to use the template.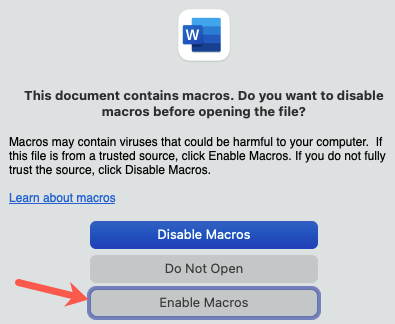 Templates in Word on the web
Visit Word on the web and sign in.
Select More templates and browse the options. If you see one you like, select it to open it in Word online.

Alternatively, you can browse additional templates. Scroll to the bottom and choose Explore all templates.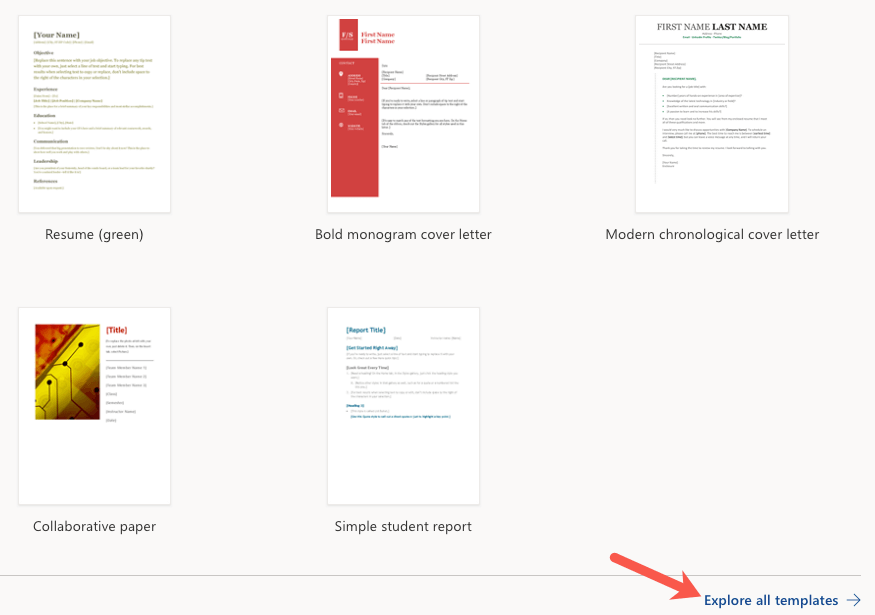 This takes you to Microsoft's template site. You can then expand Browse by Category on the left and pick Calendars to see all available options.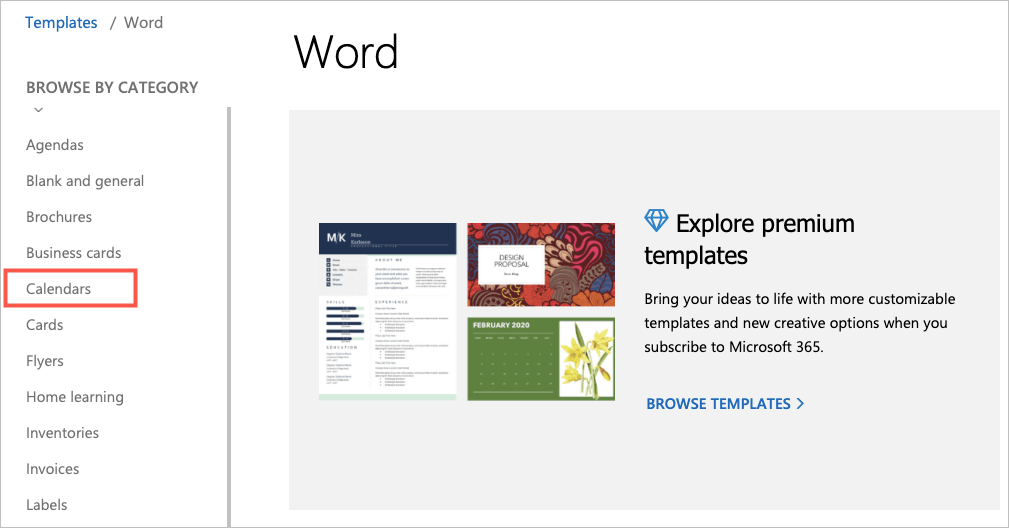 Choose one to see its details and pick Open in browser to use it in Word on the web. If you want to use it in the Word desktop app, choose Download instead.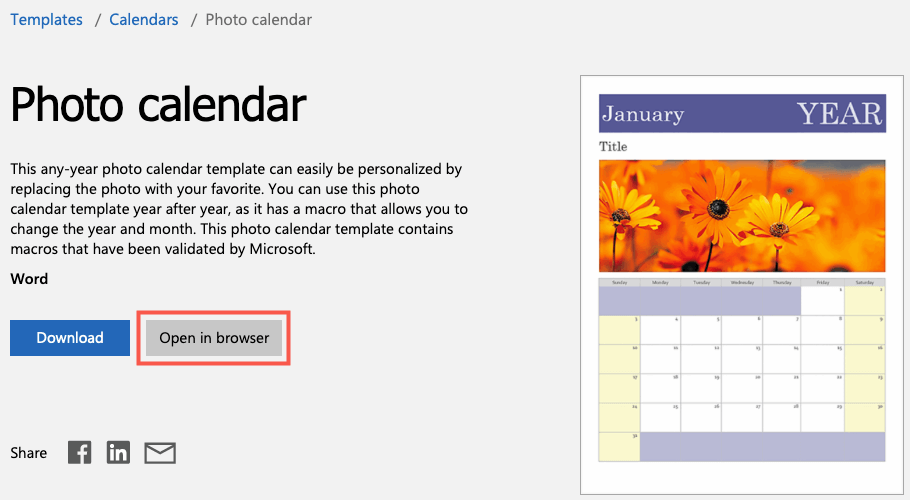 If you subscribe to Microsoft 365, you also have access to the premium templates. Plus, you can browse the calendar templates for Excel and PowerPoint while you're there!
Word Calendar Templates
Depending on your needs, you can select from a great variety of Word calendar templates that each offer something a bit different. Let's look at several options!
For a clean, simple calendar, look at the Banner Calendar. This one gives you a month at a time, in landscape view, with each month on a new page. It offers large boxes to jot down events or appointments.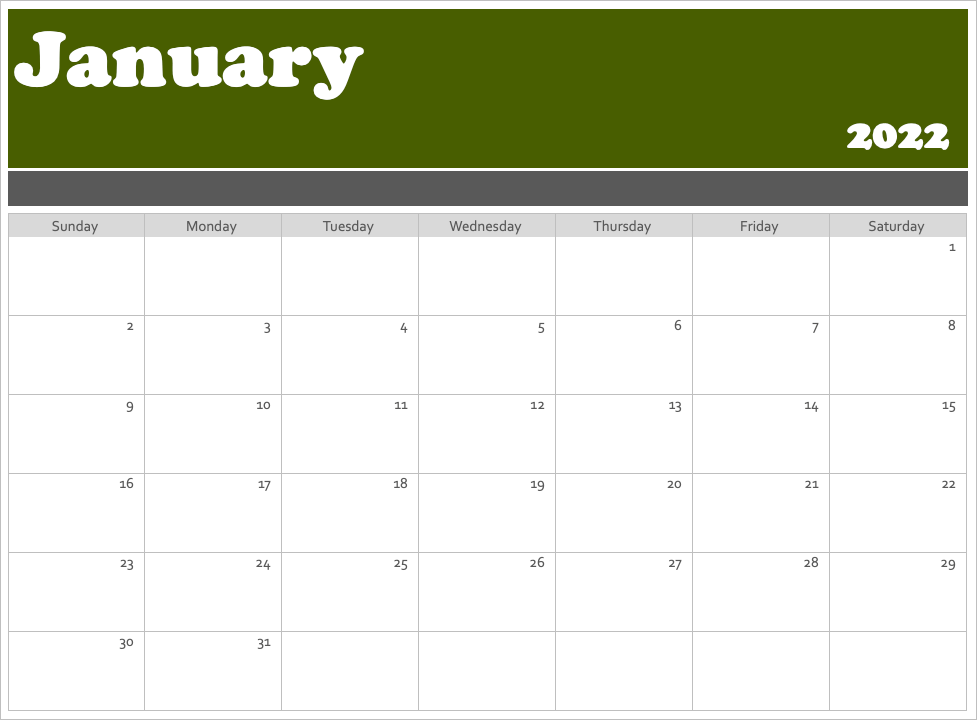 Similar to the Banner Calendar is this Horizontal Calendar. It has one month per page and some quick start tips in the text box at the bottom. You can also look at the same calendar but with a Monday start to your week instead of Sunday.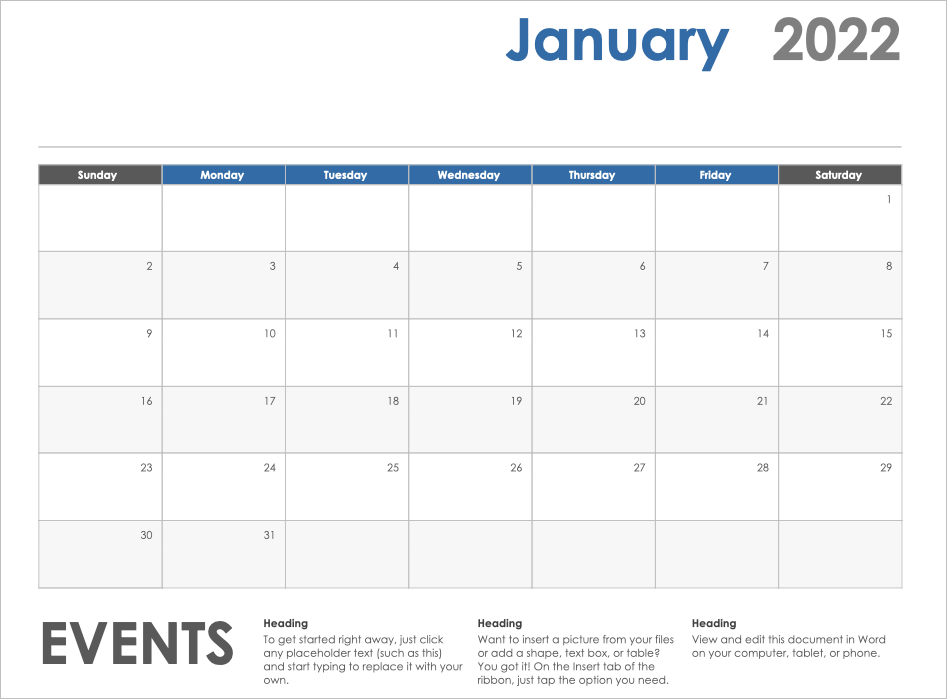 If you want to keep it basic but with a tiny bit of flair, check out the Photo Calendar. This one looks more like a wall calendar with a photo area at the top to pop in your picture.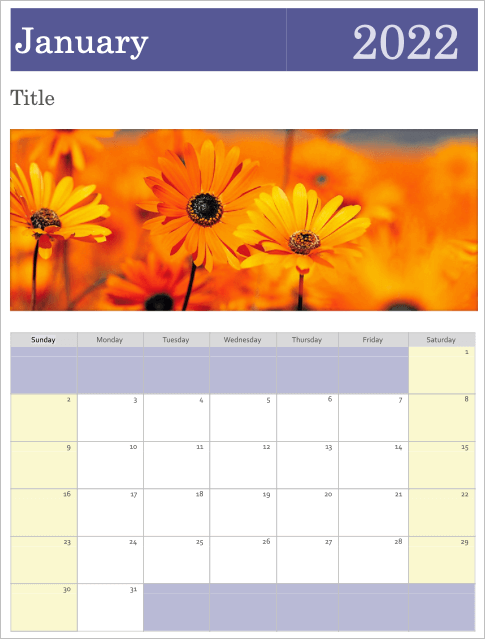 Maybe you like the photo idea but prefer to have more space to write in the boxes. This Family Photo Calendar fits the bill. You can use your own small picture at the top. It's a one-month calendar, and you simply choose the name of the month from the Calendar tab.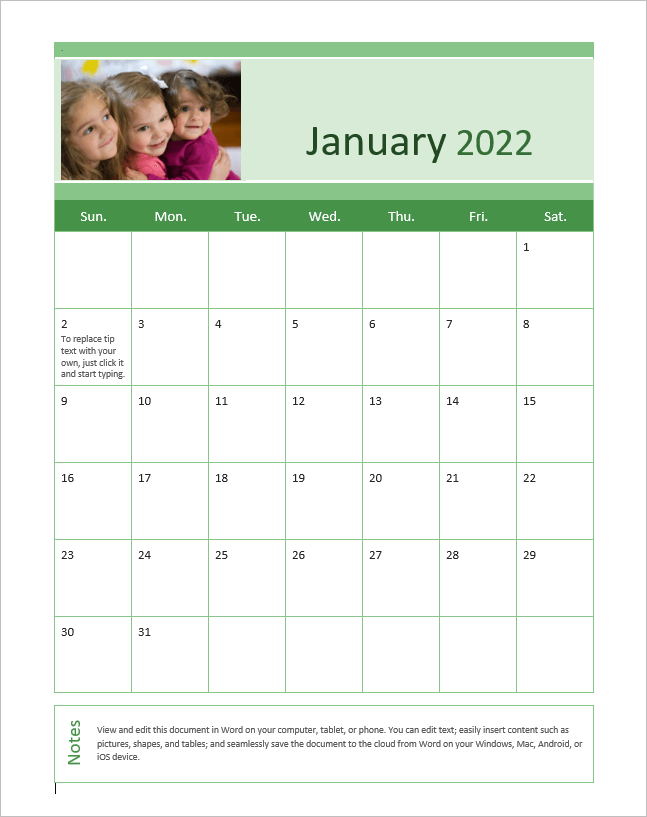 If you're hoping to find a modern style in a calendar template, you want this Calendar. Instead of boxes for each day, you have open areas for a spacious feel. The calendar weeks go from Sunday to Saturday, and you have a page for each month.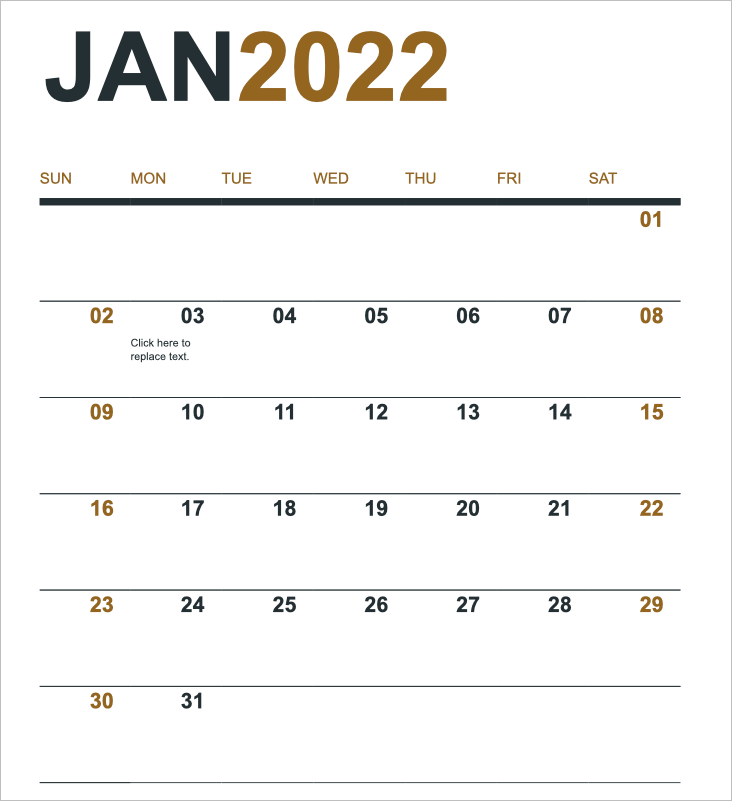 Are you looking for a calendar that displays the whole year on a single page? The Family Photo Calendar (any year, 1 page) is ideal and offers spots for your pictures.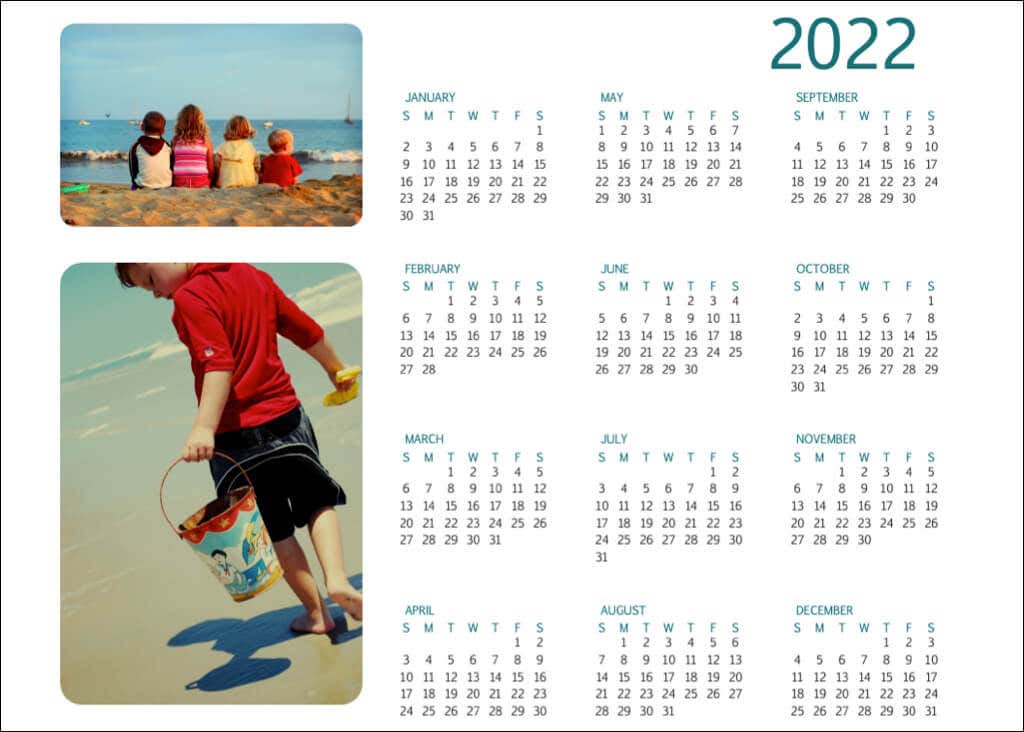 One more calendar you might like if you want a year at a glance is the Birds on a Branch Yearly Calendar. The weeks start on Sunday, and the birds at the bottom add a nice subtle decoration.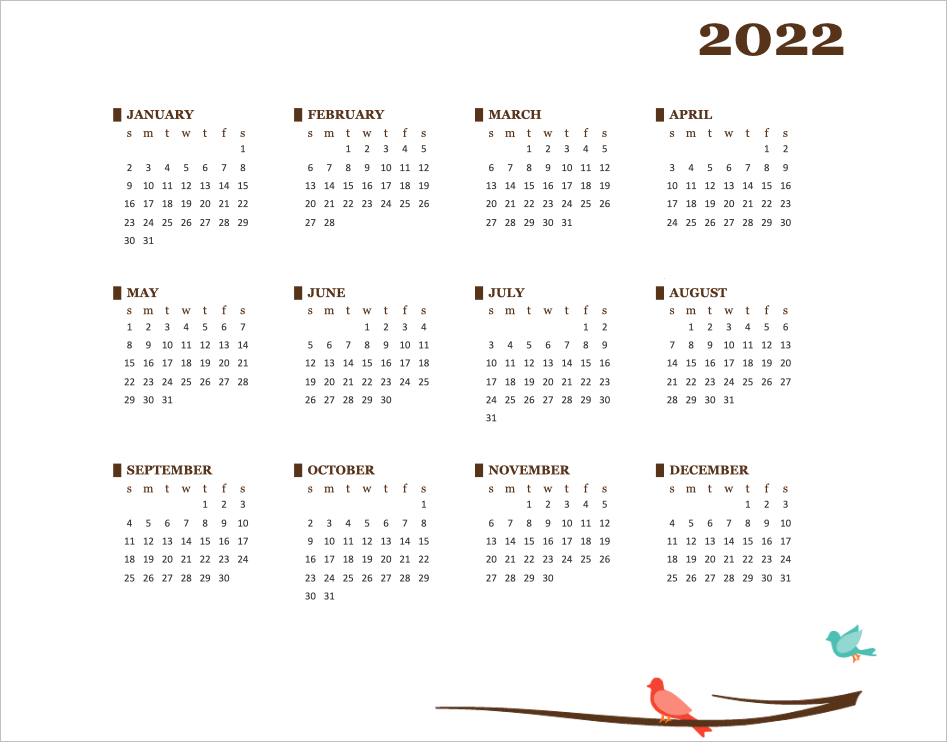 When a digital option like Google Calendar or Outlook Calendar won't do, and you don't want to hunt for a wall calendar, check out these options and others direct from Microsoft. You can make a calendar in Word with little to no effort that suits your exact needs and style.