A clutch of Ubuntu fixes features in the latest update to Parallels Desktop, a popular proprietary and paid virtualization suite for macOS.
If you're now scratching your head wondering why you're reading about Mac software on an Ubuntu blog I have to say …You do have a point.
However, not everyone uses Ubuntu (or indeed other Linux distros or desktops OSes) on bare metal. Some don't use it out of choice/convenience, while others are limited to only being able to boot macOS because of their job, it's a work device, etc.
This, Virtual machine software like Parallels Desktop has its place. It makes it so easy to test, develop, debug etc on Linux on Macs, where native Linux hardware support is often patchy at best anyway.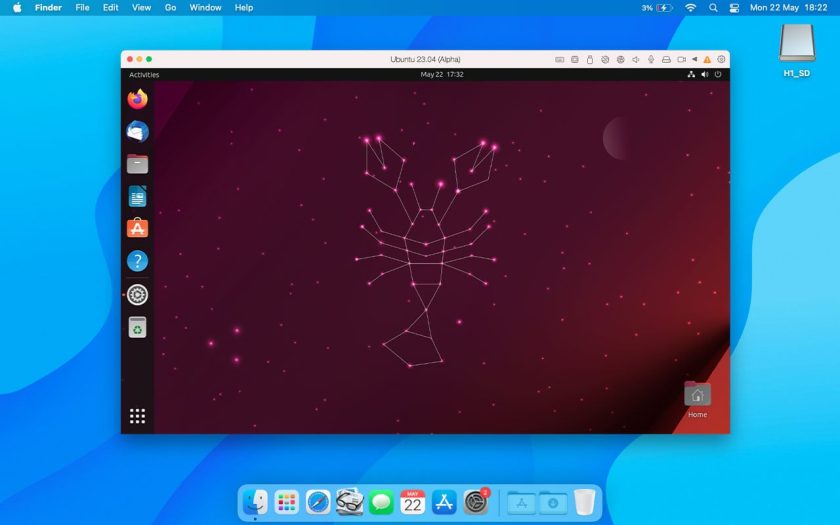 Parallels Desktop 18.3.0-53606 isn't a huge release itself. It serves as yet another point update in the most recent major 18.x series — but the handful of Linux fixes it comes with?
Well, those are more interesting:
Adds support for Ubuntu 23.04, Fedora 38, and Kali Linux 2023.1
Supports Linux kernel 6.2
Debian and Kali Linux VMs no longer freeze upon login
Fedora 38 VMs no longer glitch after suspend/resume
Copy and paste now works between host OS and Ubuntu VMs
Drag 'n' drop from host to Ubuntu 22.04 VMs after suspend/resume
Typically speaking updates to Parallels don't come out fast enough to "keep pace" with Linux distro updates and new Linux kernel releases. Thus, sometimes, it can be several months between a new release being made and this software supporting/working with it.
I know plenty of developers who like macOS for its stability, and use software like Parallels to hop between different Linux distros, spins, and setups without the headaches that often come attached to using Linux on Apple hardware.
Of course, the latest Parallels update also adds buffs for Windows 11 virtual machines, and for macOS virtual machines (yes, some people run macOS on macOS as a VM). For more details on those, the Linux fixes, and the software in general, head to the Parallels Desktop website.