If you just bought a Windows computer or you've been using one for a while and want to change your desktop background, there are a couple of different ways to go about it.
You're probably tired of peering at the default blue Windows 10 wallpaper, and want to switch to a beautiful photo of your family, slideshow, or live wallpapers for your computer background.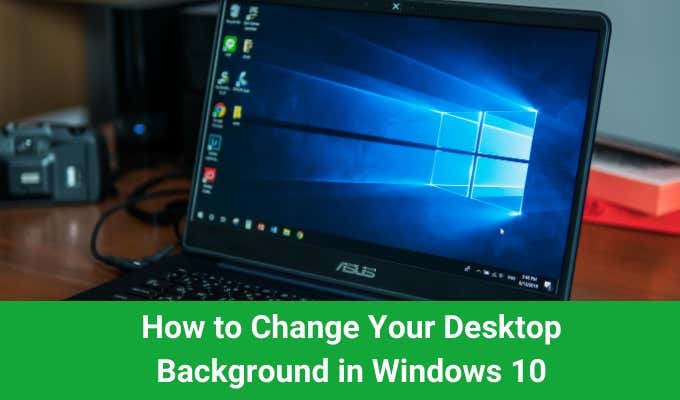 Whatever your preference, we'll show you how to change the desktop background and wallpaper in Windows 10.
How to Change Desktop Background in Windows 10
A new background will not only give your desktop a new look, but it could lift your mood and have a potent effect on your productivity.
To change the desktop background in Windows 10, click Start > Settings > Personalization.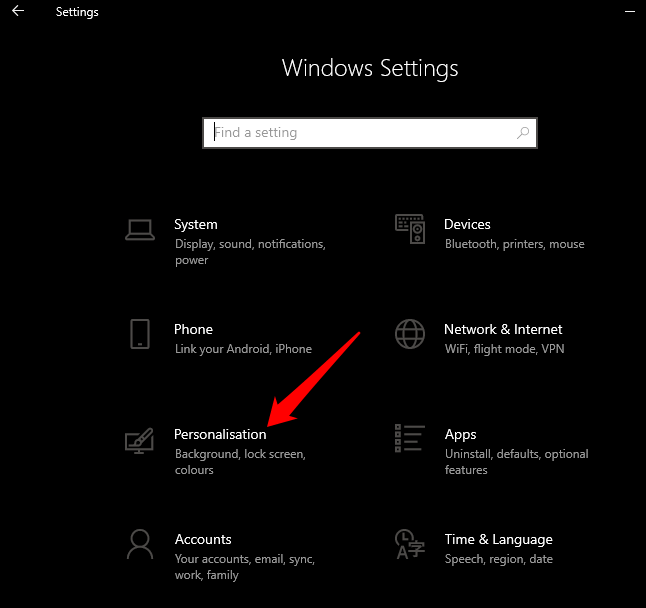 In the Backgrounds section, select the picture you'd like to replace the current desktop background with. You can upload from your hard drive, pick one from the suggested images from Microsoft, or create your own wallpaper for desktop. Alternatively, check out our list of wallpaper sites where you can get a variety of wallpapers, including 4K wallpapers or anime wallpapers for desktop.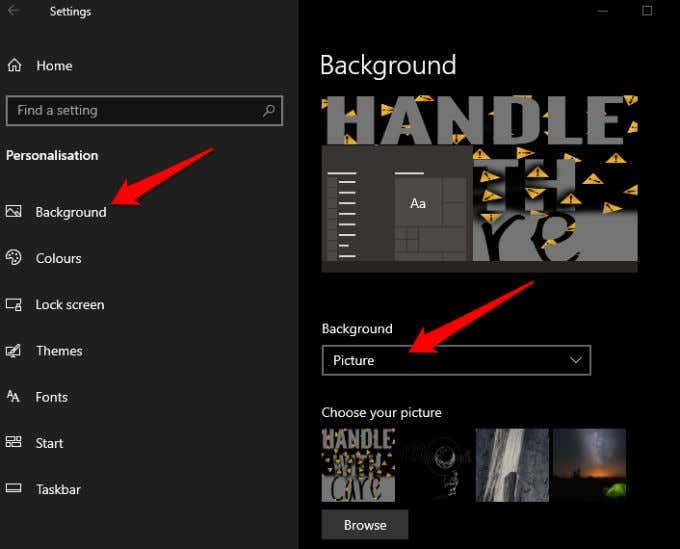 You can also go to the Colors section to change the accent color for your taskbar, Start menu, and other items. Choose where you want the color to appear, and whether it looks better in a light or dark setting.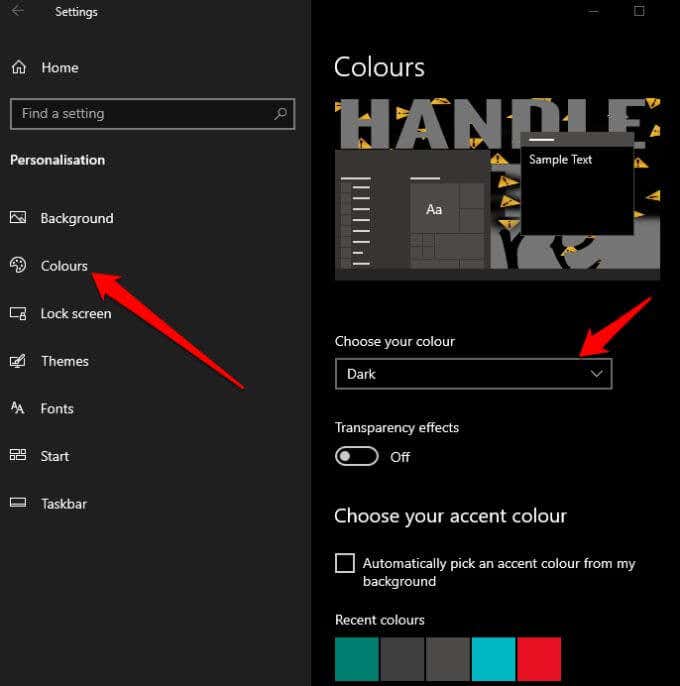 There are other options like Choose a fit, where you can fit, stretch, or fill the screen with the image you pick for your desktop background. You can also center, tile, or span it across screens. If you don't want to settle with one background, you can also opt to automatically change the desktop background after a specified period of time.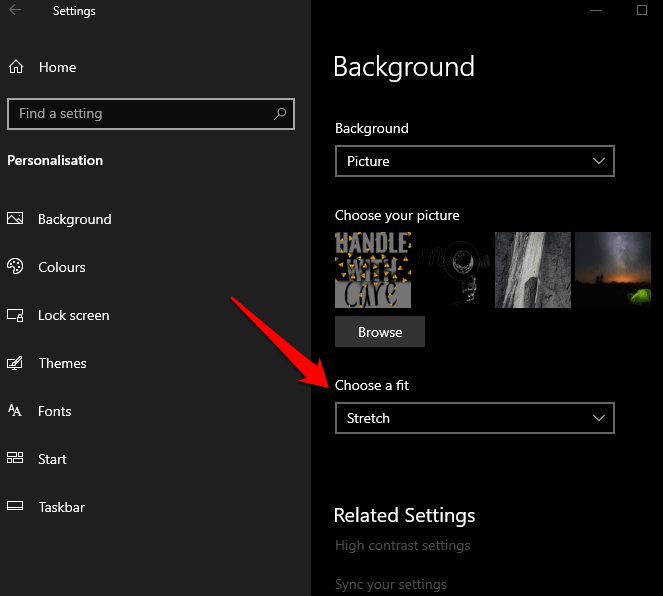 Another way to change your desktop background is to right click on the image you'd like to set as your background picture, and then select Set as desktop background from the context menu.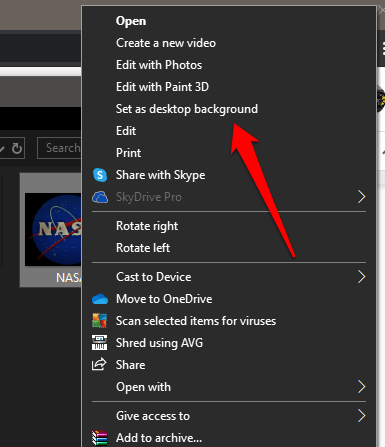 Note: If you haven't activated Windows on your PC, you may be able to access the Personalization settings, but you won't be able to change your background or accent colors.
How to Create a Slideshow Background in Windows 10
If you like variety, you can create a slideshow and use that as your desktop background instead of a single, static image.
To create a slideshow, select Start > Settings > Personalization and go to Background.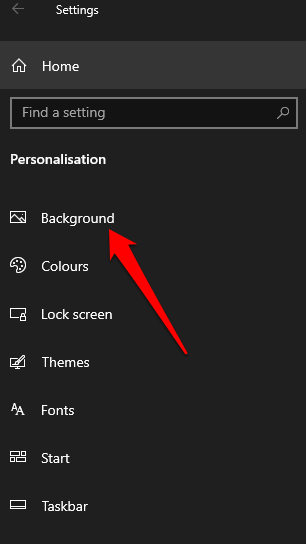 Select Slideshow.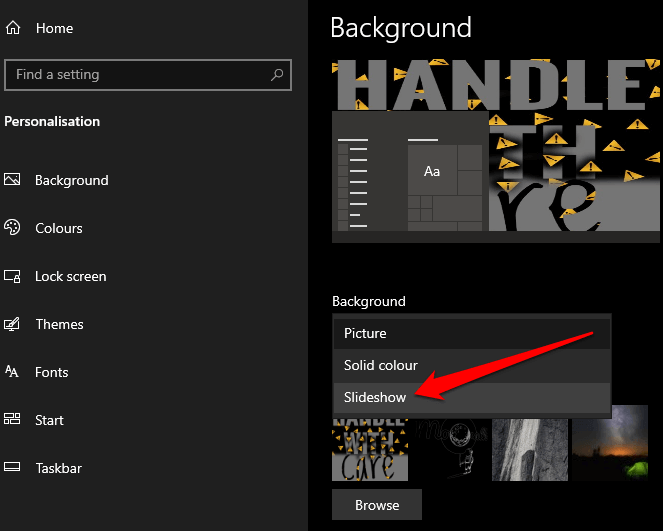 You'll see the Choose albums for your slideshow option under the drop-down menu.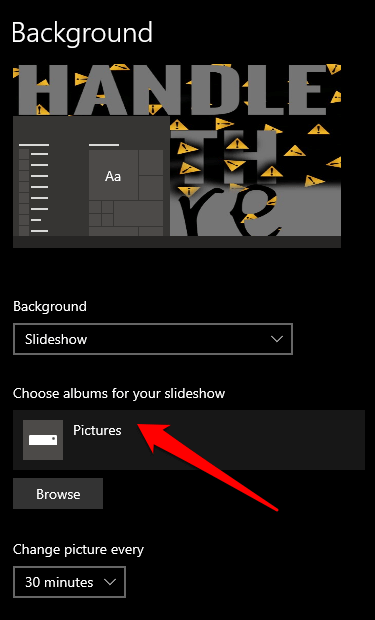 You can change the folder or location where slideshow images are stored from the default Pictures album to your preferred album or folder. To do this, select Browse.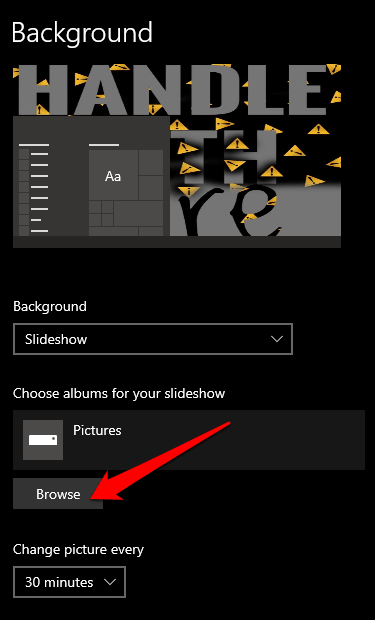 Next, select Choose this folder next to the folder you want to use for the slideshow.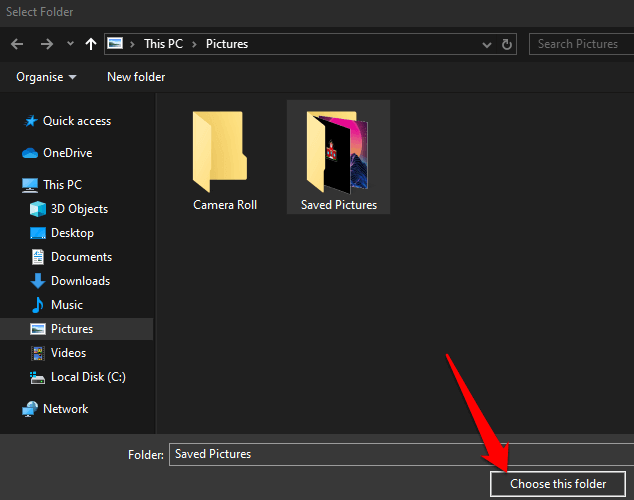 Set how often you want the slideshow to change. The default timing is 30 minutes, but you can set that to one minute or more if you prefer. To do this, go to the Change picture every section and find the drop-down menu that lets you adjust the time setting.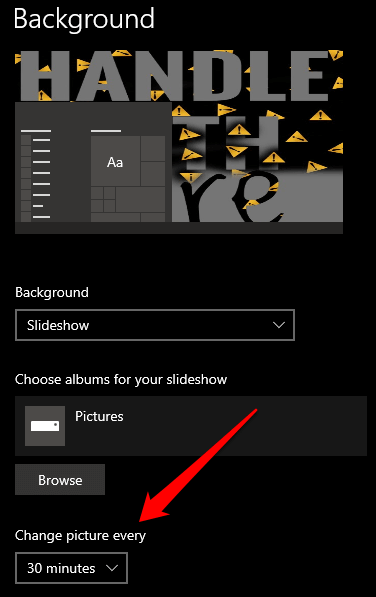 You can also shuffle pictures and choose whether you want slideshows to run when your computer is running on battery power or not.
How To Use Animated Backgrounds in Windows 10
If you're not a fan of single, static images, you can use animated backgrounds to change your drab desktop and put your own personal spin on your system.
Animated backgrounds are visually rich and liven up your Windows 10 desktop. However, they can drain the battery leading to reduced battery life and performance. It's better to use animated backgrounds on a desktop computer with a continuous power supply.
You can make your own Windows 10 video wallpaper using tools like Wallpaper Engine, Rainmeter, PUSH Video Wallpaper or Desktop Live Wallpapers.
WallPaper Engine on Steam allows you to create animated wallpapers or import what others have made to your own computer. Plus, WallPaper Engine supports video file formats including MP4, AVI, MOV, WebM, and M4V.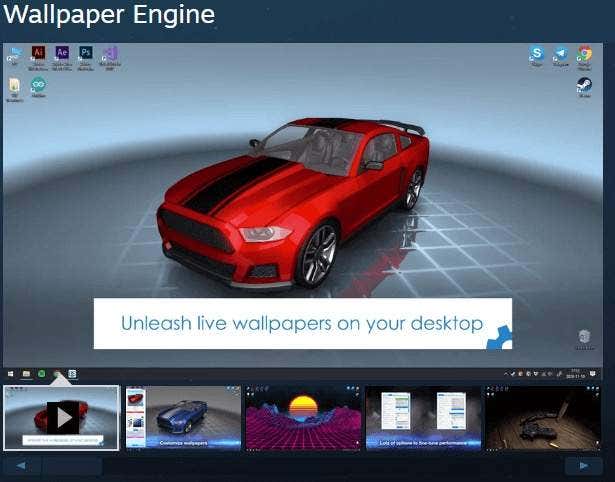 For a next-generation desktop background, use Rainmeter to overhaul Windows 10 using beautiful display skins and live desktop widgets.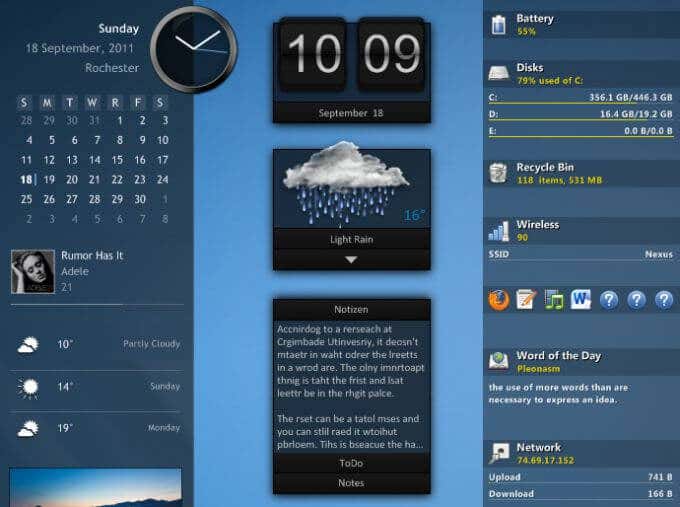 PUSH Video Wallpaper for Windows 10 works similar to WallPaper Engine, but you can run feature-length videos as your animated background.
Desktop Live Wallpapers offers collections of hundreds of beautiful animated wallpapers you can download, or load your personal video files into the app and set those as animated backgrounds. When your desktop isn't visible, the live wallpapers stop playing to reduce battery drain.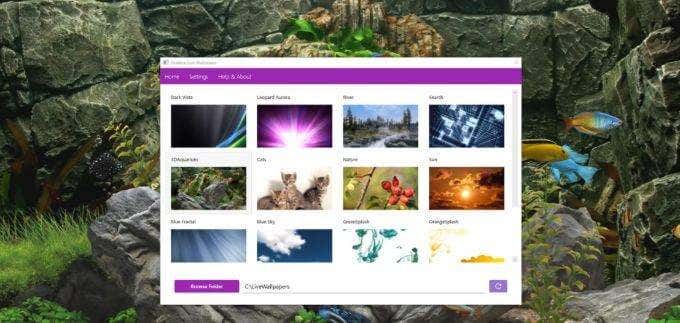 If you don't want to pay to use these tools, you can use free alternatives like Desktop Movie and VLC to create your own motion wallpapers for Windows, or set a GIF as your wallpaper.
How To Use a Video as Animated Background in Windows 10
If you have a video you want to use instead of a static image, you can use VLC media player to add a video as an animated desktop background.
To do this, open VLC media player and go to Tools > Preferences and select Video tab.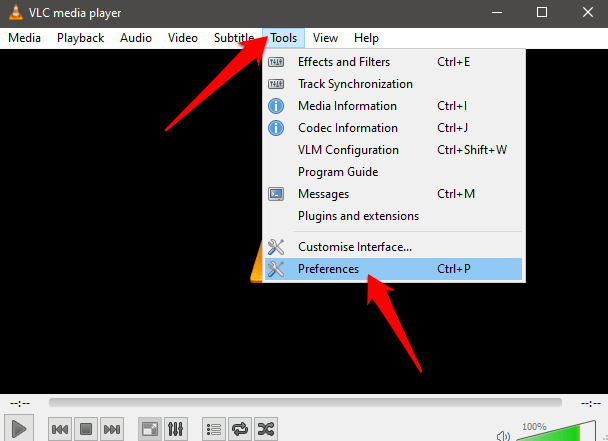 Select the Video tab and then choose your display device in the DirectX video output section under the Output dropdown. Save your settings and restart the VLC media player.
Right-click on the video you want to play on your desktop as an animated background, go to Video and select Set as Wallpaper. When you're done, you can untick the Set as wallpaper option.
Wallpapers and animated backgrounds aren't the only ways you can customize your desktop background. You can use Windows 10 themes from the Microsoft Store to personalize your computer's desktop with themes using a combination of colors, pictures, and sounds. Check out our list of Windows 10 themes for the coolest Windows environment.
Jazz Up Your Desktop Background
There's a wealth of customization options you can use to spruce up your Windows 10 computer and make it more personal. Desktop backgrounds can make your PC a livelier place and kick out the boring standard blue background.
Want to go even deeper? Continue on with the best minimalist desktop wallpaper and our complete guide on how to customize Windows 10.