If you're connecting your PC to the internet, you'll need to keep it up-to-date. Microsoft regularly issues important security updates, bug fixes, and new feature releases for Windows 10 to improve the overall user experience. If you don't keep Windows updated, you'll be putting your PC (and the data held on it) at risk.
Most of the time, Windows can handle the update process without any user input. From time to time, however, Windows just won't install updates, leaving them stuck in limbo. If you want to fix when a Windows 10 update is stuck, here's what you'll need to do.

Give It Time (Then Force A Restart)
It might seem like the obvious answer to the problem, but sometimes the easiest solution when a Windows 10 update is stuck is just to give it a bit of extra time. The progress bar might not be moving, but that doesn't necessarily mean that nothing is happening.
Windows releases monthly cumulative updates that bundle together other update releases into a single, easy-to-install download and installation. You'll also see much larger feature updates released on a twice-yearly basis.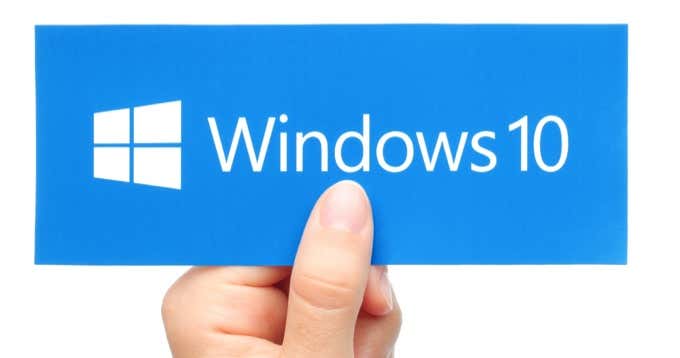 These are big updates to the Windows operating system that include new features and changes to the overall user experience, as well as important bug fixes. These updates can be big and can take time to complete. 
If your Windows 10 update is stuck for an hour or longer, then force a restart. Only do this if your PC really isn't responding, as restarting in the middle of an update cycle can break your system, forcing you to reinstall Windows to get things running again.
Run Windows Update Troubleshooter
While Windows is pretty good at resolving issues with updates on its own, it can be useful to turn to the built-in Windows Troubleshooter tool to help diagnose and fix any problems with your system.
You can find and run this tool from the Windows Settings menu. To run this, right-click the Windows Start menu and click Settings. From there, click Update & Security > Troubleshoot to access the troubleshooting tool.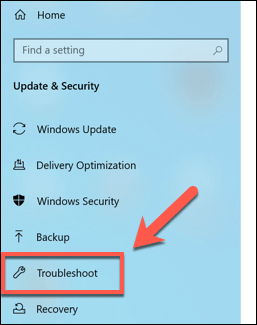 If Windows has any immediate recommendations for you, including tips to help improve the update experience, these'll be listed under the Recommended troubleshooting section at the top of the Troubleshoot menu.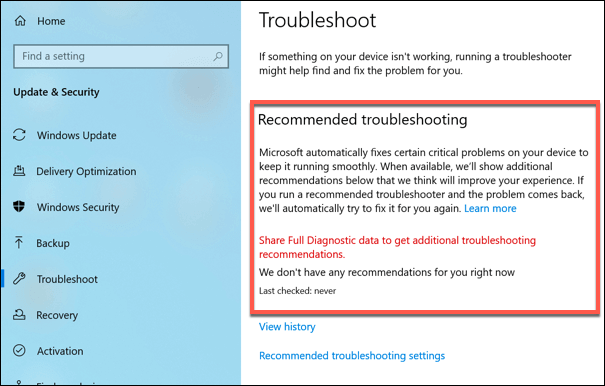 To run the Windows 10 Update Troubleshooter, click Windows Update under the Get up and running section, then press Run the troubleshooter to begin the tool.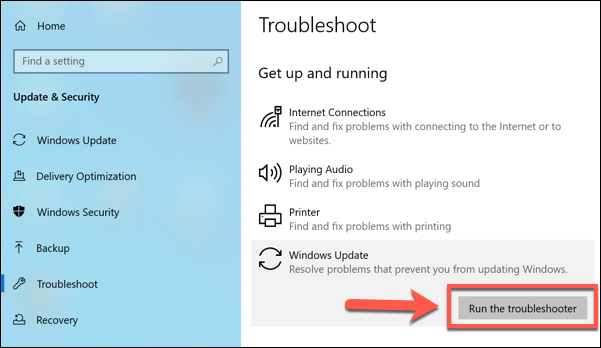 The tool will begin in a new window, and will automatically begin checking your PC for problems or issues. If it can find a problem with a stuck update, it'll fix this for you automatically, or inform you on what to do next. If Windows detects no problems, it'll invite you to give feedback or close the tool.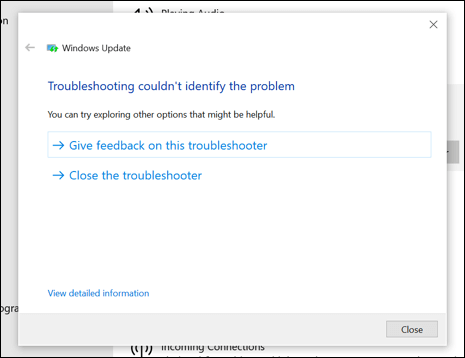 The Windows Troubleshooter can't fix every problem, but if an obvious issue is detected, it will attempt to resolve it. If it can't, you'll need to try one of the steps below instead.
Delete Temporary Windows Update Files
A broken Windows 10 update can sometimes be fixed by deleting the temporary files that Windows downloads for updates. This can force Windows to download the files again, then attempt a reinstallation.
If the Windows 10 update is stuck because of broken or corrupted files, this should resolve the problem.
To do this, you'll first need to disable some Windows services related to Windows Update. To do this, right-click the Windows Start menu and click Windows PowerShell (Admin). In the PowerShell window that opens, type net stop wuauserv and net stop bits to first disable these services.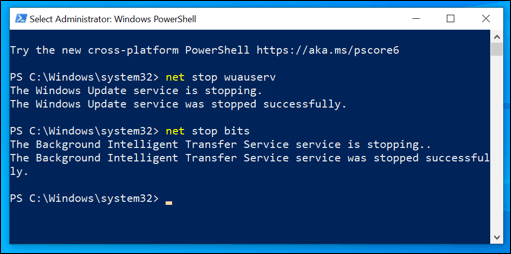 Once these services are disabled, type Remove-Item -path c:WindowsSoftwareDistribution. This will delete the folder containing your temporary Windows update files. Type Y or A to confirm. You can also delete these files manually using Windows File Explorer.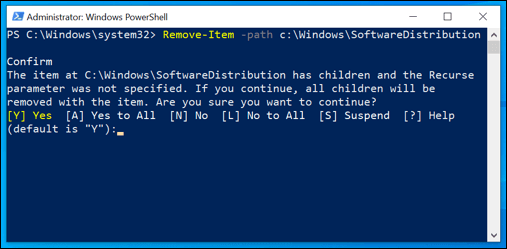 Once this process is complete, type net start wuauserv and net start bits to restart your Windows Update services.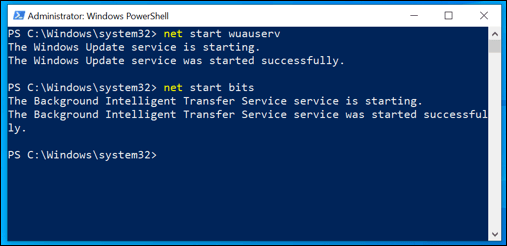 You can then check for updates again manually by right-clicking the Start menu and clicking Settings. From there, click Windows Update > Check for Updates to access and run Windows Update. If an update has previously failed, this should force Windows to download the update again and attempt to reinstall it.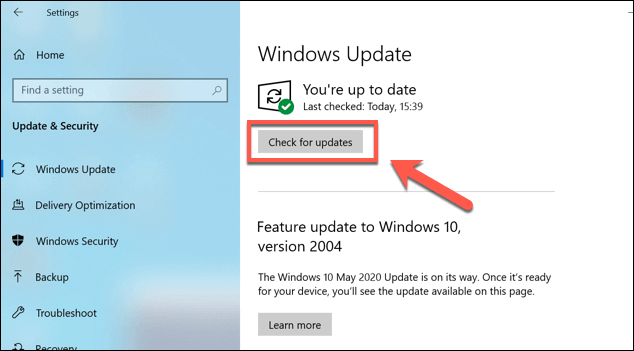 Manually Update Your PC From Microsoft Update Catalog
Downloading and manually updating your Windows 10 PC can sometimes get around issues with Windows Update. You can look for new updates using the Microsoft Update Catalog website.
Don't let the outdated interface confuse you, as this contains all updates released by Windows for its desktop and server operating systems. You'll need to know the reference code for the update you're looking for, or you can search by the update name (for instance, Windows 10 cumulative update).
Search for the update using the search tool on the Microsoft Update Catalog website. Once you've found the update you're looking for, click the Download button.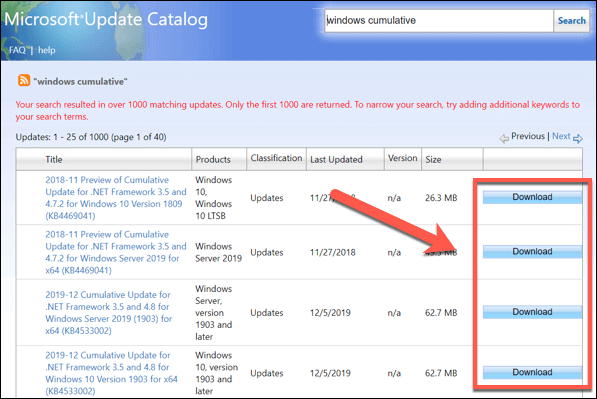 Once downloaded, open the archive file containing your update and extract it. Each update should contain a setup executable file—double click this to run the update.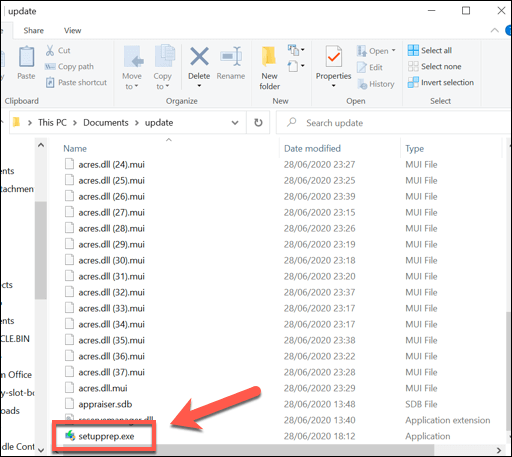 Follow the instructions on-screen for your update (if required). Once the update has completed, return to Windows Update (Windows Settings > Update & Security > Windows Update) and check for any additional updates.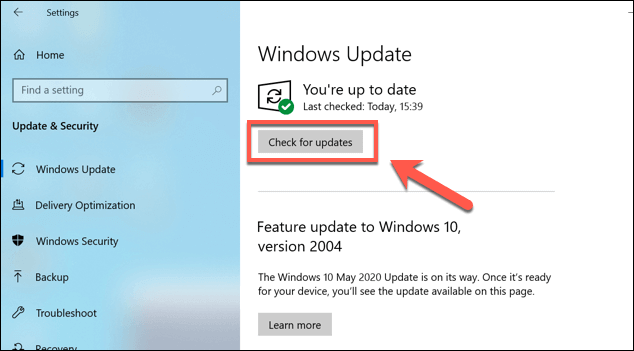 If a single update is causing the problem, then this should allow you to proceed with further updates. If more than one update is broken, however, then this could be a time-consuming fix, and you may need to look at other options.
Revert Your Windows Installation Using System Restore
A broken Windows 10 update can't always be fixed, especially if there's a problem with your Windows installation. To get around this problem, you can use Windows System Restore to revert Windows back to an early point in time.
To access your System Restore points, press Win + R to open the Run dialog box. From here, type sysdm.cpl SystemProperties and click OK.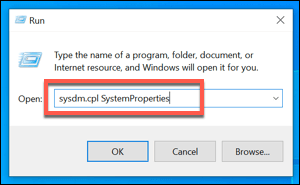 In the System Properties window, click System Restore.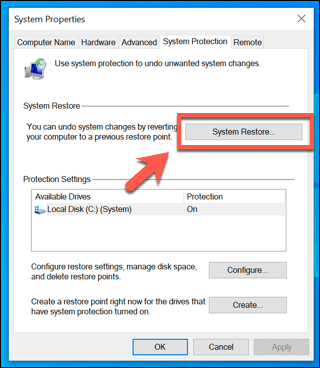 In the System Restore window, click Next, then select a Windows Restore point before your failed update. Click Next to continue.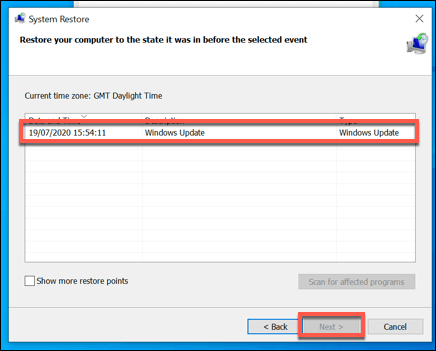 Click Finish to confirm. This will restore Windows to the previous point in time you selected.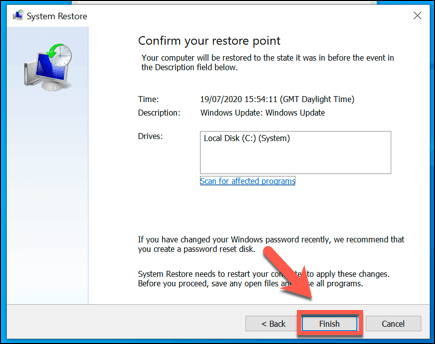 Once the restore process is complete, you should be able to run Windows Update again afresh. If the problem isn't resolved, however, you may need to look at wiping and reinstalling Windows to get your system updating correctly again.
Keeping Windows Updated
Without updates, you'll be left dealing with bugs, malware infections, and missing features. Windows 10 is a rolling release operating system, meaning it continues to be updated and developed for an improved user experience. Your Windows 10 updates may take forever, but that's no reason to disable them.
If you are having problems, then you can bypass Microsoft's own systems entirely by updating Windows without Windows Update, thanks to third-party software. In most cases, however, you're best leaving Windows to do its thing, and following the steps above to troubleshoot any of the most common issues with broken or stuck Windows 10 updates.