Good news for those looking forward to the upcoming GNOME 45 release – it's arrived in the Ubuntu 23.10 daily builds!
The next stable update to the world's most-used Linux desktop environment isn't due to be released until later this month, so what's made it in Mantic shouldn't be considered final, finished, or forgone.
But Ubuntu 23.10 isn't due to be released until October anyway, so it all jives nicely.
Improvements to libadwaita aimed at enhancing consistency and adaptability bring new full-height sidebars to many of GNOME's core apps, including Nautilus, Settings, and Calendar: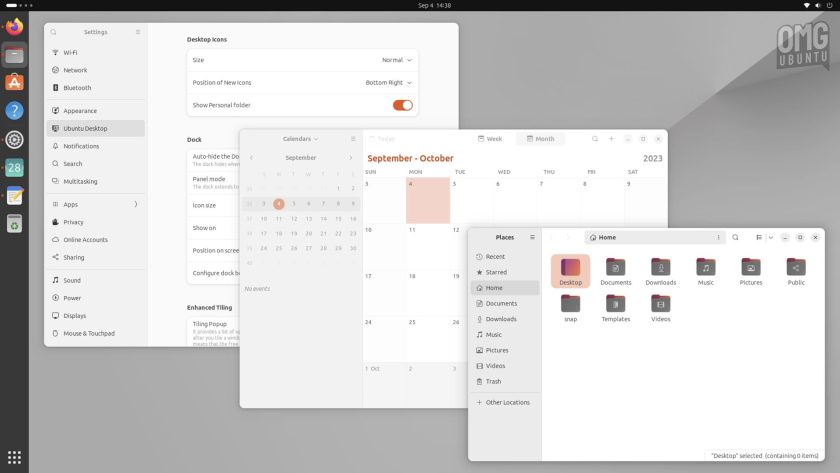 Additionally, the "Activities" label in the top-left corner is replaced by an animated workspace indicator. The expanded pill within represents the active workspace, and the dots before/after are other available workspaces. Clicking on the widget opens the overview/workspace switcher as before.
Here's a GIF of it in action (sorry you have to squint):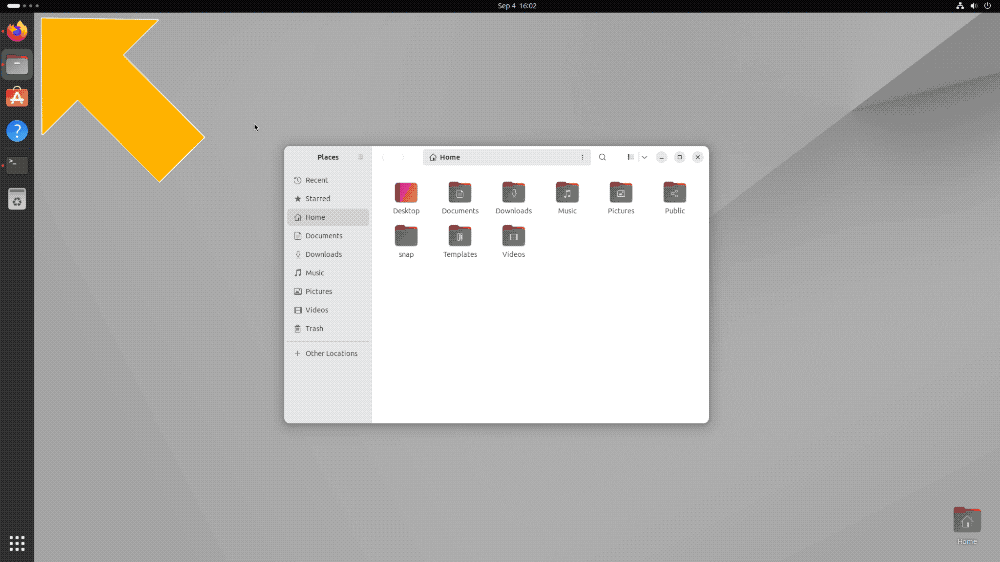 You'll also notice in the GIF above that the Top Bar no longer shows an "app menu" for whatever the currently focused app is. These mini-menus had become a touch redundant, often housing nothing more than a 'Quit' action. Most users won't notice they've gone, let alone miss them.
The Quick Settings menu now includes a keyboard backlight slider (on compatible devices only; some keyboard backlights are controlled by the keyboard itself, rather than exposed to an OS).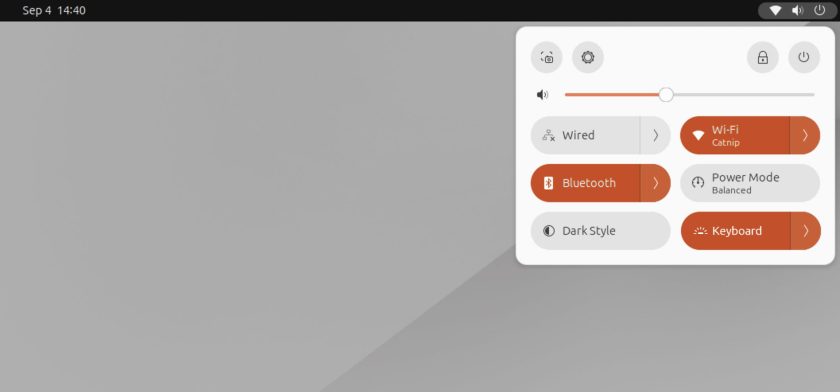 A number of panels within the Settings app have been refined or redesigned, including a new Details widget to better relay system information; and new options to adjust the appearance of the clock and calendar applets in the Top Bar, among other changes.
Not all of the new GNOME 45 features are present in Ubuntu 23.10. If you were hoping to see new apps Loupe and Snapshot make it in, they haven't (though the former is available in the repos).
Look out for these changes when Ubuntu 23.10 is released on October 12, 2023.