With the Windows 10 update came the new Windows Defender Security Center. It's
more functional than previous versions and has extra features such as a SmartScreen
Filter and parental controls system. It also manages Windows Firewall,
a program that protects you from external threats.
Due to its feature-packed nature, you must be wondering if you still need a third-party antivirus and security suite to safeguard you against various threats. Is Windows Defender enough to keep you safe?
The Short Answer Is….
If you're on the lookout for a top-notch
antivirus, Windows 10 has you covered already. This edition can keep you secure especially if you're
often downloading files from social media or websites.
This is because the people behind it have
acknowledged the past threats to cybersecurity. After that, they figured out a
way to resolve them.
Windows Defender Security Center comes with
ongoing and comprehensive security. With it, you don't have to install other
security software to protect your system. It is designed to increase the
security for Windows 10 users, as well as users of Surface devices such as
Surface Pro 3 and 4.
Here are two such examples of how Windows
Defender can protect your system.
How To Set Up Data Execution Prevention
There's a type of attack that can
cause an attack on your operating system despite the difficulty in finding the
elements it needs to find to be successful. This is because this attack
involves accessing certain elements by memory.
The solution, therefore, is to configure how
data is executed. The idea is to stop code from being run from data-only memory
pages.
In Windows 10, you can find the settings for Data
Execution Prevention. In previous editions of Windows, you couldn't find
them and some other protective settings.
An advantage of having it around is that you
can use it to make life hard for the writers of malicious software. What you
can do is set it to completely wipe out attacks that hide malicious code.
To start things off, tap the Windows key and launch Windows Defender Security Center.

There, go to App & browser control.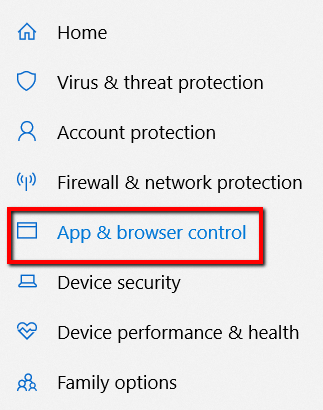 Scroll to the bottom to Exploit protection. Click Exploit protection settings.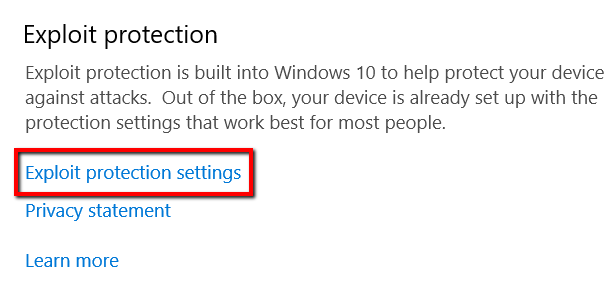 Under Data Execution Prevention (DEP), choose On. By default, it might already be on. But in case it isn't, this is where you change it.

How To Set Up Ransomware Protection
Ransomware is malicious software that can
invade your system and block access to authorized users. With this kind of
cyberattack, the invasion will only stop when you pay the ransom.
Fortunately, Windows 10 can improve your
security from this kind of threat. Its recent edition of Windows Defender is
built to protect you from ransomware. But ransomware protection isn't on by
default. So it's on you to turn it on.
Tap the Windows key and launch Windows Defender Security Center.

Go to Virus & threat protection.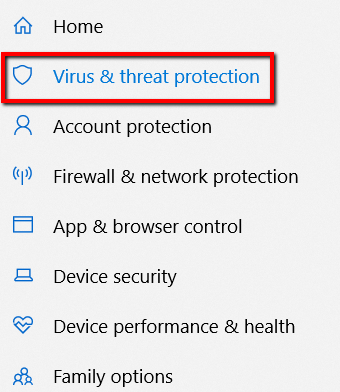 Scroll down until you come across Ransomware protection. Open this section.

Look for Controlled folder access. Now, turn it on.